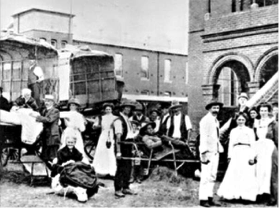 1850 Melbourne Benevolent Asylum established in North Melbourne.1911 Moved to a new facility in Cheltenham.1965 Renamed the Cheltenham Home and Hospital for the Aged.1970 Renamed the Kingston Centre.
1869 Melbourne Homeopathic Dispensary originated in a Collins Street.
Opening as a hospital in 1876.
Renamed Prince Henry's Hospital in 1934.
1896 Queen Victoria Hospital was the first women's hospital established in Victoria
1920 Dr Elizabeth Ross was appointed the first staff Pathologist at Melbourne Homeopathic Hospital. Dr. Ross' tenure was short lived due to a lack of resources
1932 Pathology and Bacteriology Department at Melbourne Homeopathic Hospital formed by Dr Eric Harbison at a cost of £120
1937 Janet Lindsay Greig Pathology block opens at Queen Victoria Hospital.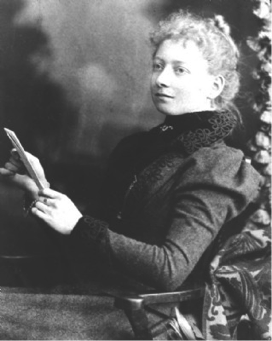 c 1940 J.D. Hicks was employed as the first fully-resourced pathologist at Melbourne Homeopathic Hospital.
1942 Dandenong Hospital opened.
1951 J.F. Funder was appointed Prince Henry's first Director of Pathology Services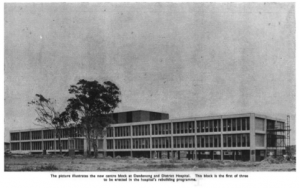 1960 Prince Henry's Medical Research Centre was established
1968 Dandenong laboratory moved into its current location
1975 Moorabbin Hospital opened
1977 Queen Victoria Hospital amalgamated with the Jessie McPherson Hospital and McCulloch House to form The Queen Victoria Medical Centre
c 1979 Computers introduced into routine laboratory use at Dandenong Hospital
c1981 Immunohistochemistry was introduced at the Dandenong laboratory
1982 Abbott TDx Blood Chemistry Analyser introduced to Dandenong laboratory which enabled therapeutic drugs to be resulted in a time which affected patient care i.e. dosage could be adjusted same day
1986 New pathology laboratory opened under the direction of the Pathology department of Dandenong Hospital to service Korumburra, Mirboo North, Foster and Toora.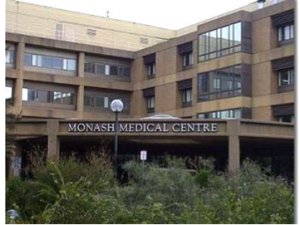 1987 New site for the Queen Victoria Medical Centre in Clayton opened
Prince Henry's was amalgamated with the Queen Victoria Medical Centre and Moorabbin Hospital to form the Monash Medical Centre.
1989 Clinical Genetics Laboratory was formed under Prof Don Bowden with Janice Brasch and Andrea Twomey, world renowned experts in DNA technology attracting international interest in their assay techniques.
Immunohistochemistry was introduced into Anatomical Pathology at Clayton
1992 First random access immunoassay instrument introduced to the Dandenong laboratory allowing same day results for endocrine tests.
1992 Computerised databases of patient details and histopathology reports were introduced c1993 Purpose built pathology laboratory opens within Moorabbin Hospital.
1995 Southern Health Care Network created combining Monash Medical Centre and Dandenong Hospital. Integration of Dandenong and Monash Medical Centre pathology laboratories commenced.
1998 Introduction of automated Haematoxylin and Eosin staining in Anatomical Pathology.
2000 Clinical Genetics shifted focus to Thalassaemia molecular testing
2001 Introduction of automated Sanger Sequencing in Clinical Genetics
2004 Casey Hospital opened.
Total laboratory automation introduced into Biochemistry
2006 Introduction of Haemophilia A and haemophilia B sequencing
2007 Introduction of automated immunohistochemistry, by 2013 there were three instruments performing over 23,000 tests per year with 141 antibodies and 5 molecular probes for in-situ testing.
2010 Anatomical Pathology implemented state of the art specimen handling systems ensuring the integrity of tissue samples. Part of this was the Symphony, which stains histology slides individually. This instrument was the first one of its kind installed in the Asia Pacific. The concurrent installation of an electronic specimen tracking system provides the tools for electronically record the flow of specimens from the time they arrive in the laboratory; this allows identification, at any given time, the stage of processing including a record of staff performing each critical step.
2012 Kingston Centre site undergoes a major redevelopment.
Mass Spectrometers installed in Biochemistry
Introduction of Next Generation Sequencing (massively parallel sequencing)
2013 Southern Health changed its name to Monash Health.Southern Cross Pathology Australia changed its name to Monash Pathology.
Genetics and Molecular laboratory commenced operating at the Clayton Site.
The Clinical Genetics laboratory was renamed Thalassaemia and Haemophilia Molecular Reference Laboratory.